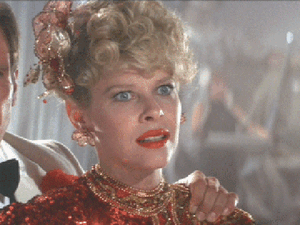 General Bio
Edit
Nationality: American
Professions: Singer
Allegiances: Indiana Jones
Played by: Kate Capshaw
Appearances: Indiana Jones and the Temple of Doom, Indiana Jones and the Kingdom of the Crystal Skull (photo)
Wilhelmina "Willie" Scott is an American singer working at Club Obi-Wan in Shanghai who is caught up in Indiana's adventures and becomes his love interest. Unlike Marion Ravenwood, she is more of a damsel in distress. Willie was born in Missouri, and moved to Shanghai as she was unable to break into Hollywood during the Great Depression. She returns to the United States following her adventure.
Adventure Heroes
Edit
Willie Scott currently has appeared in the Adventure Heroes line one time:
Ad blocker interference detected!
Wikia is a free-to-use site that makes money from advertising. We have a modified experience for viewers using ad blockers

Wikia is not accessible if you've made further modifications. Remove the custom ad blocker rule(s) and the page will load as expected.