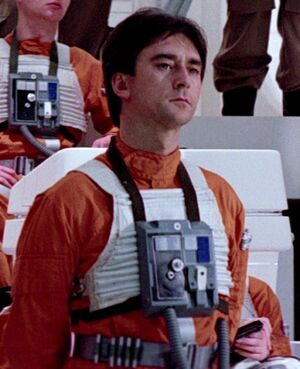 General Bio
Edit
Appearances: A New Hope, THe Empire Strikes Back, Return of the Jedi
Faction: Pilot general
Race: Human
Homeworld: Corellia
Wedge Antilles was a famed Corellian pilot and general, known as a hero of the Rebel Alliance and New Republic. Orphaned at age seventeen, he joined the Rebellion after Imperial forces killed his girlfriend, Mala. A standout starfighter pilot, he was one of the few to survive the Battle of Yavin, after which he founded Rogue Squadron with his friend Luke Skywalker. Antilles and Skywalker built Rogue Squadron into a renowned unit, and after the Battle of Hoth, Antilles took command. He flew as Red Leader in the Battle of Endor, striking the blow that destroyed the second Death Star alongside Lando Calrissian and becoming the only pilot to survive both Death Star runs.
Galactic Heroes
Edit
Wedge has appeared in the Galactic Heroes line [?] times
Ad blocker interference detected!
Wikia is a free-to-use site that makes money from advertising. We have a modified experience for viewers using ad blockers

Wikia is not accessible if you've made further modifications. Remove the custom ad blocker rule(s) and the page will load as expected.