Toy Story Toy Box Heroes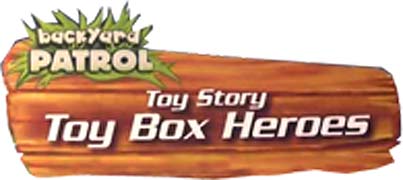 Toy Story Toy Box Heroes is an action figure line marketed by Hasbro beginning in 2008. This is the Hasbro Heroes line that received the least attention as only one wave three 2-packs was ever released. Even more surprising was the fact that one of the main characters of the movie, Woody, never made it into the line. The line's short run is believed to have been caused by Mattel's acquisition of the Toy Story license from Hasbro not too long after the release of these figures. More than likely, Hasbro would have continued the line if that hadn't of happened since the release of the movie Toy Story 3 is set for July 2010. A line similar to this one, known as Toy Story Buddy Packs, was created by Mattel, giving collector's a somewhat similar way to continue collecting Toy Story figures in this style.
Toy Story Toy Box Heroes 2-Packs
Edit
Wave 1 - July 2008
Edit
Ad blocker interference detected!
Wikia is a free-to-use site that makes money from advertising. We have a modified experience for viewers using ad blockers

Wikia is not accessible if you've made further modifications. Remove the custom ad blocker rule(s) and the page will load as expected.