Check here for updates for the latest news from the 2010 San Diego Comic Con International starting July 21st!
Marvel Super Hero Squad
Edit
Thor & Hercules
Iron Man, Invisible Woman & HERBIE
Iron Man & Tiger Shark
SHS Wave 22?: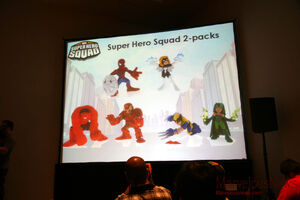 Spider-Man & Arachne
Iron Man & Red Hulk
Wolverine & Polaris
SHS Wave 23?: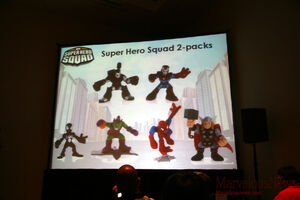 Iron Patriot & War Machine
Black Costume Spider-Man & Green Goblin
Spider-Man & Thor
SHS Collector's Pack #4:
Iron Man
Hulk
Thor
Loki
Enchantress
Frost Giant
New SHS Vehicles: Repulsor Rammer
New SHS Playset: Cosmic Playset
Star Wars Galactic Heroes
Edit
Galactic Heroes were shown at SDCC, but there were no new products
Batman: Brave and the Bold Action League
Edit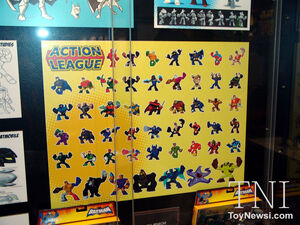 Felix Faust
Capt Marvel
Flash
Faceless Hunter
Starro
Batman (as Blue Beetle and friends)
Ad blocker interference detected!
Wikia is a free-to-use site that makes money from advertising. We have a modified experience for viewers using ad blockers

Wikia is not accessible if you've made further modifications. Remove the custom ad blocker rule(s) and the page will load as expected.