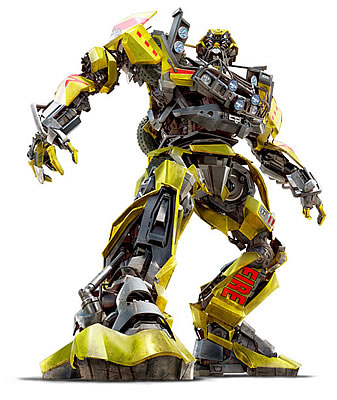 General Bio
Edit
Universe: Movie
Transforms into: Search and Rescue Sport Utility Truck
Faction: Autobots
Voiced by: Robert Foxworth
Appearances: Transformers the Movie, Transformers: Revenge of the Fallen
Arriving on Earth at the same time as Optimus Prime, Jazz and Ironhide, Ratchet's protoform crash-lands outside a local diner. Ratchet quickly scans a yellow emergency Hummer H2 and reconfigures his protoform to a new camouflaged form before meeting up with the other Autobots at Bumblebee's location. The Autobots then return to Sam's house and retrieve his great-grandfather, Captain Archibald Witwicky's glasses (that have the location to the Cybertronian life-giving cube, "Allspark"). Sam finds the glasses, but before he can hand them over to the Autobots, agents of a secret government organization called Sector 7, suddenly arrive at his home and arrest Sam and Mikaela, and later capture Bumblebee. Ratchet plays a large role in the final battle, where he, Jazz and Ironhide first battle Brawl. Later, he and Ironhide provide cover for Sam against Blackout and Brawl as the latter tries to escape with the Allspark and also engage in a battle with Starscream, who disables both of the Autobots , causing Sam to reach his destination building alone. Ratchet's injuries at the hands of Starscream keep him from getting to Jazz in time before the small Autobot is torn in half by Megatron. Ratchet survives the battle and is seen along with Ironhide, Bumblebee, and Optimus Prime watching the sunset in the end of the film. Ratchet appears in the sequel however he was less seen in the film. Ratchet first appears for a brief moment when the Autobots got back to the NEST headquarters. He arrives with the other Autobot reinforcements after Optimus's death. He works with NEST and is seen with the other Autobots when they are placed under arrest. He is then seen in the battle at Egypt fighting with the soldiers against Decepticons and with the help of Jolt he repairs Optimus with Jetfire's body.
Robot Heroes
Edit
Ratchet has currently appeared in the Robot Heroes line four times:
Ad blocker interference detected!
Wikia is a free-to-use site that makes money from advertising. We have a modified experience for viewers using ad blockers

Wikia is not accessible if you've made further modifications. Remove the custom ad blocker rule(s) and the page will load as expected.