محمود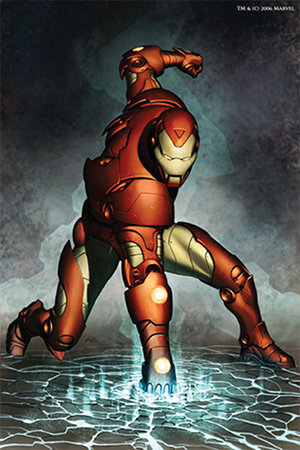 General Bio
Edit
Alias: Anthony Edward "Tony" Stark
Designation: Armored
Powers: Genius level intellect, Armored: Superhuman strength, supersonic flight, energy repulsor's and missiles
Team: The Avengers, The Illuminati
This Incarnation: Extremis
First Appearance: Tales of Suspense #39
A millionaire playboy, Stark graduated MIT at the top of his class and inherited his parents business, Stark Enterprises at a young age of 21. While investigating a rash of sabotages at one of his plants, Stark is injured in an explosion, kidnapped, and ordered to build a weapon of mass destruction. Instead he builds an armored suit to prolong his own life and turn the tables on his captors. He battled alcoholism along with ongoing heart problems. He is a founder member of the Avengers.
Alias: No different from above
Designation: No different from above
Powers: No different from above
Team: No diffent from above
First Appearence: Iron Man (Vol. 1) #85
Silver Centurion Armor
Edit
Hulkbuster Armor
Edit
Original Armor
Edit
Modern Armor
Edit
Stealth Armor
Edit
World War Hulkbuster Armor
Edit
Thorbuster Armor
Edit
Desert Armor
Edit
Torpedo Armor
Edit
Superhero Squad
Edit
Iron Man currently has appeared in the Superhero Squad line fifty-two times:
Ad blocker interference detected!
Wikia is a free-to-use site that makes money from advertising. We have a modified experience for viewers using ad blockers

Wikia is not accessible if you've made further modifications. Remove the custom ad blocker rule(s) and the page will load as expected.