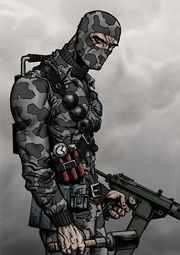 General Bio
Edit
File Name: Unknown
Specialties: Sabotage
Birthplace: Unknown
Affiliation: Cobra
Cobra's military may have grown in strength and specialties but they still choose to call in one man for high-profile sabotage missions: Firefly. His abilities in stealth and infiltration are legendary. Equally legendary is his handiwork in explosives. He knows where his explosives can cause the most damage.
No one knows Firefly's true background, his real name or what he looks like. It is believed that he started working with Cobra since its earliest inception. His fees are always payable in advance into a Swiss bank account and are non-refundable and he makes no guarantees. Apparently, Cobra doesn't mind since his work speaks for him.
Combat Heroes
Edit
Firefly currently has appeared in the Combat Heroes line once.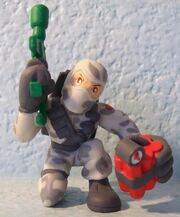 Ad blocker interference detected!
Wikia is a free-to-use site that makes money from advertising. We have a modified experience for viewers using ad blockers

Wikia is not accessible if you've made further modifications. Remove the custom ad blocker rule(s) and the page will load as expected.